Injinji OUTDOOR Crew Outdoor Midweight
$18.00
Slip into the Injinji Outdoor Midweight Mini-Crew Socks before you embark on a strenuous, all day hike. This midweight sock uses a combination of Nuwool (Australian Merino), nylon, and lycra for moisture-wicking performance, natural odor resistance, and a bit of stretch. The sock's anatomical toe sleeves have an anti-blister membrane that eliminates skin-on-skin friction for long-lasting comfort, and its arch support gives you a secure and stable fit when you're traversing over technical, rocky trails.
The Outdoor series is made from NüWool™ Merino wool fiber for the ultimate in foot comfort and performance. Injinji Outdoor Midweight Crew is designed to provide the desired level of cushioning, stability, support, and comfort for all outdoor activities while preventing blisters and maximizing wool's inherent natural properties making it ideal for all weather conditions. The Outdoor Midweight Crew is the perfect sock for day hiking, backpacking, running or everyday use.
Features:
Natural Toe Splay
Blister Prevention
Superior Moisture Management
Arch Support
Mesh Top
Wash & Care
Are your Injinji's dirty after a grueling run through the mud? It's time to wash them! To extend the life of your socks, we recommend washing all Injinji socks on delicate with cold water, followed by line drying.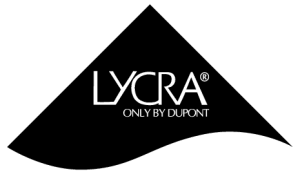 ×
Questions and Answers:
Are the items authentic/original?
Feelboosted.com: Always Authentic, Never Fake.
You're guaranteed that the goods you purchase are 100% verified authentic/original.
USA – 5 to 15 business days
EU, UK – 4 to 7 business days
Australia, Asia – 4 to 10 business days
Other countries – 4 to 20 business days
More informantion:
Shiping FAQ

What defines a good fit?

When your heel is seated comfortably into the back of the shoe once all of your toes are inside each toe pocket. When you stand up your toes should be comfortable, relaxed and flat.

There should be a bit of space at the end of each toe pocket and a bit of space around the heel to allow for swelling after exercise or wearing on a hot day, anywhere from 1mm to 5mm is good for the toes. It's acceptable for one of your toes to be just touching the end of the toe pocket but nothing more. You should avoid a tight fit where your toes are right at the end of the pockets as tight does not allow the toes or foot to move naturally.

The one comment we regularly get is that the little toe feels funny. Of all the toes, the little toe is the one that gets pushed into the foot the most as a result of the less than natural footwear we wear in modern society. This sensation is simply the little toe being gently encouraged back out, this sensation dissipates very quickly within a few minutes.
For best results in finding your size, we recommend measuring both feet, heel to toe. Standing with your heels against a flat wall:

1. Slide ruler under each foot
2. Be sure to measure the end of the longest toe
3. Take the longer of the two measurements
4. Use our sizing chart
Foot shapes & sizes vary greatly from person to person. FiveFingers® do provide some fit adjustment, but may not fit every foot type. To achieve the best fitting results for the particular style you are interested in, we recommend you follow the sizing chart. While not definitive and impossible to be exact, it has proven to be accurate most of the time.
Orders usually ship the same day. Keep in mind, if you place an order Friday after 10:00 AM EST it will not ship until the following Monday.

Once your order has shipped, you will receive a confirmation e-mail with a tracking number. You can always find shipping times under shipping & FAQs.

We ship all orders from Europe, Tallinn, Estonia. We use the fastest option available to us.
Related products
$

18.00

$

16.00